As a professional makeup artist for over 20 years,
I've seen more brushes than you can count, and I love these!
I have two sets of Nanshy brushes.
The Necessities Collection,and this one,
The Masterful Collection.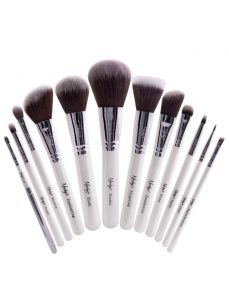 Both sets far exceeded my expectations!
These are beautiful! They come in two colors, I bought the iridescent white instead of the black and I'm so glad I did.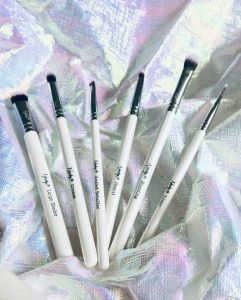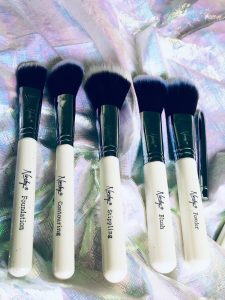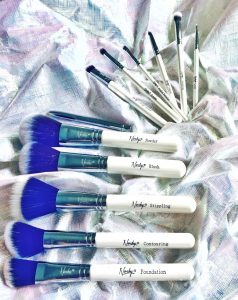 I also think it's great that each brush is labeled ( just in case you're not a professional). The bristles feel amazingly soft and the quality really surprised me for the price point! I would have paid double for this set.
The ferrule is top notch so the bristles will stay in place for years to come, and they are 100% vegan and cruelty free, because animals shouldn't have to die so we can look pretty! Also, synthetic bristles will last longer and clean
better. This set is moderately priced and worth every penny! I highly recommend them!
Come back next week to see my reviews of the rest of my makeup tools haul !
As a special bonus for my readers, you're getting 20% off your order when you use my code:
Inurface20 at checkout!
Click here to go to their website:
http://Nanshy.com
Or if like me, you prefer to get everything you own from Amazon, click this link to go to their store https://www.amazon.com/stores/Nanshy/Nanshy/page/0F258D7A-62B6-4BFF-8811-DDE27A23A093