This is how I bring a little bit of my hometown, Brooklyn, to my new home in Austin.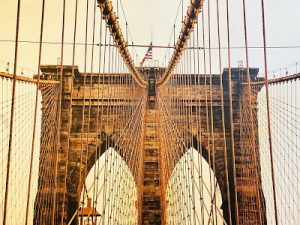 I've partnered with
PHOTOWALL
and picked out a beautiful 40×60 Canvas Print of the Brooklyn Bridge.
I picked out my design and 3 days later my print arrived!
The box contained everything I needed to assemble the canvas print:
canvas cloth, frame sections, corner plates with screws and instructions.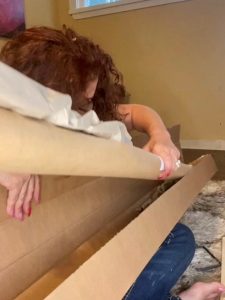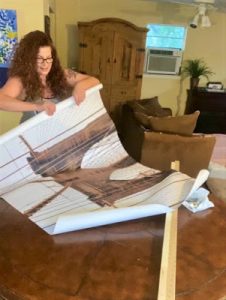 After I laid the images face down on the floor, all I needed to do was press the pre-taped wooden frame sections onto the
sides of the canvas.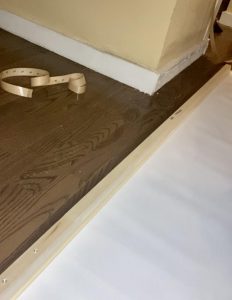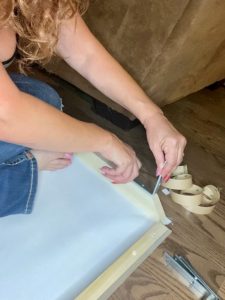 Once the frame sections are in place, you have to fold the wooden pieces in towards one another, place the metal corner plates
in corners and inster all the screws and tighten them.
The whole process took about an hour and a half from start to finish.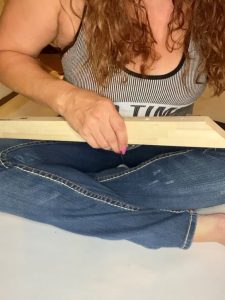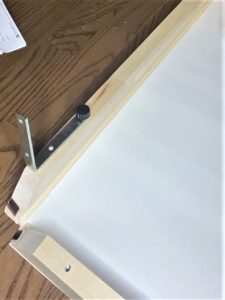 and this is the finished product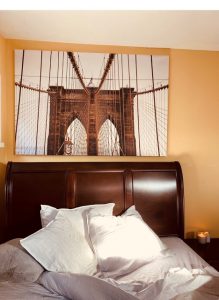 What do you think?
Photowall's website is amazing! Seriously, the longest part of this was making my decision of which print to get because I
wanted it all! They have everything from gorgeous wall murals, wallpaper, canvas and framed prints in every design you can
imagine.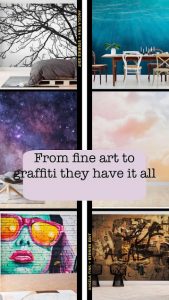 Best part is my readers can take 25% off with my discount code!
Just go to checkout and type in : dyanaaives25